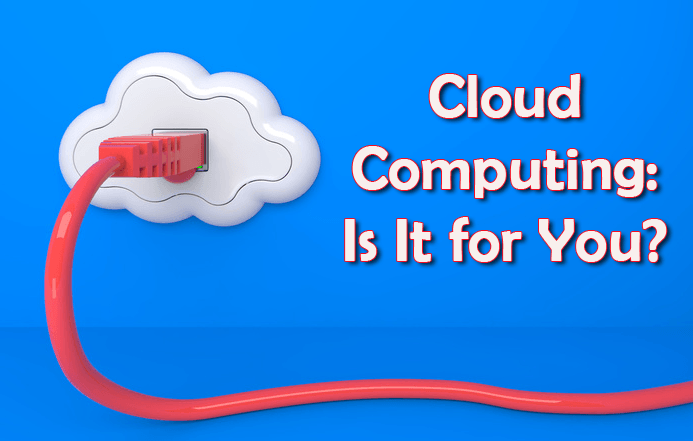 In the first part of this series, Cloud Computing: What Is It?, we looked at what cloud computing is because a basic high-level understanding is critical to being able to make informed and profitable decisions on if, when, and how cloud computing will benefit your business.
In this installment, we'll look directly at 7 important aspects of how cloud computing can impact your business and the advantages and disadvantages of each.
There are many reasons companies, large and small, may or may not get benefits from cloud computing.
Each situation is different so it's critical to review the advantages and disadvantages before making any decision on whether or not to invest in cloud computing.
Here are 7 things important to every modern business and the advantages and disadvantages cloud computing brings to them.
1. Focus on Business Not Technology
Advantages
Using cloud computing allows you to focus more on your business and not on the technology that assists you in your business.
Businesses, particularly smaller ones, find it difficult to deal with technical and technology aspects and issues, and can benefit from handing off that burden to others.
Disadvantages
By definition, when you start using cloud computing, you entrust your applications and data to a remote service which you have very limited influence on. You lose control and possession of your business technology.
This can become a big distraction (and expense) if you need to spend time dealing with your cloud vendor, particularly when things go wrong and your business is at a standstill.
2. Easy Access and Always Ready
Advantages
Once your software applications and data are in the cloud then you can access those applications and information from anywhere that has Internet access.
Added benefits include:
Collaboration with others and other locations is easier
Data and applications can be accessed by virtually any type of intelligent device
High levels of availability are usually guaranteed so your applications and data are available virtually 24/7
Disadvantages
Even though your applications and data are available anytime, from anywhere there are times when there are "malfunctions" which can cause you to be unable to run your applications or access your data.
Of course, you will need a very good and fast Internet connection or your cloud computing experience will be slow and frustrating.
Since there's no standardization it's hard to compare quality of services and it may lead to undesired "vendor lock-in."
3. Fast Performance
Advantages
The underlying technology of cloud computing offers superior performance in many, but certainly not all, situations.
Your provider is responsible for maintaining and upgrading the technology, relieving you of that burden and expense.
Additional resources can be added virtually instantaneously for improved performance and can happen automatically meaning that your applications and Web sites are very unlikely to have performance slowdowns no matter how many people are accessing it.
Disadvantages
While the architecture can provide performance advantages, performance on any shared infrastructure can be inconsistent if not setup well, which means that even with additional resources you may experience slow response.
Cloud computing is not the right fit for all workloads; some workloads have very specific performance and security requirements so not all businesses and situations are appropriate for cloud computing.
In the worst case, you may need to either move to a private cloud or bring the system in-house which can be a expensive and arduous.
4. Ability to Grow with Your Business
Advantages
Cloud computing adds the ability to grow your technology with your business – called scalability – in several ways.
The most prominent way is automatically adding computing resources – processor power, memory, disk space, bandwidth, etc. – as needed for peak periods or as your needs grow; this is called "vertical scalability."
Conversely, computing resources are scaled back when they aren't being used. This elasticity of using more or less computing resources and services lets your computing needs automatically adjust to your business demands.
Quick setup… an entire system/application can be completely up and running in a matter of minutes instead of the days, weeks, or months so that you can get the benefits immediately.
Disadvantages
Not all systems and applications can scale quickly or easily.
Some applications can't take advantage of scaling and will need to be recreated or rewritten.
Scaled applications can end up with pockets of siloed data that will probably need to be aggregated and integrated to make it easier to take advantage of the business intelligence, analytics and metrics data you have accumulated; this can cause delay and additional time and other resources.
5. Saves Money
Advantages
Financially, the cost of cloud computing can be difficult to figure out, but cloud computing can make a lot of sense.
The pay-as-you-go and pay-as you-need models minimize your cash flow needs and become operational expenses instead of capital expenditures.
You also can have significant cost savings because upgrading your infrastructure and software become the responsibility of your cloud vendor at no additional costs to you.
In addition to saving on the cost of the servers and network infrastructure you also eliminate or reduce the cost of:
Licensing/upgrade fees for some software
Personnel to maintain your computing resources
Utility bills
Maintenance charges
The cost saving is the biggest advantage of cloud computing for many companies.
Disadvantages
If you need to switch providers or bring things back in house, not only is it quite an onerous process but it can be expensive in time and money.
Outages and downtime, while generally rare, do happen and when they happen they can be expensive including everything from the resources expended to recover and from lost revenue.
For an (extreme) example of this risk, consider that for every five minutes that FedEx is down, the company loses well over a million dollars.
Another unexpected expense is that not all applications run properly on the Web so there may be expenses to get or modify software, although new software is frequently charged paid on a monthly basis instead of with a large upfront cost.
6. Security and Privacy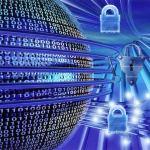 Security and privacy are some of the most important issues for companies thinking of moving to cloud computing solutions.
Being on the Internet makes an application and its data vulnerable to attacks, but virtually all IT systems today are connected to the Internet and are just as vulnerable without taking special precautions like most cloud vendors do.
Advantages
Cloud computing vendors are usually very conscious of the safety and security of their services and offer a level of security – firewalls, compliance scanning, anti-virus and malware protection, etc. – well beyond that available to most companies.
Disadvantages
Topping the list of concerns is the security of your data in the cloud. As you're aware, nothing on the Internet is completely secure and a cloud infrastructure is only as secure as the vendor's weakest point.
For many businesses there are specific government regulations that must be adhered to, things like the U.S. HIPAA regulations; cloud computing vendors may not have the necessary controls in place to satisfy those regulatory requirements.
Let me emphasize, before adopting cloud computing, you must remember that you will be surrendering all your sensitive information to a third-party for protection.
Additionally, data privacy laws differ from country to country and, for many, is the biggest challenge when moving to a cloud computing solution.
7. Data Retention and Safety
Advantages
You want your data saved and safe and, with your data stored in the cloud, backing up and restoring is easier than doing the same thing on internal physical devices. Most cloud service providers are able to handle the backup and recovery of your information, which makes it a lot simpler and easier.
Disadvantages
Not all cloud service vendors provide backup and recovery services, and some of them have some negatives: extra cost (so make sure), only full backup and recovery (slower and possible loss of data and/or downtime), or do not allow you to initiate the process (meaning you wait for their availability).
Conclusion
One of the biggest benefits of using cloud computing services is the virtually unlimited ability to grow with your business and the fact that you essentially don't pay for anything until you use it.
Also very important is that the large distributed networks of the cloud vendors brings a level of reliability that most companies, big or small, can't begin to match.
On the negative side, while there is unlimited storage, one of the hardest things when you move to cloud computing is getting large amounts of data into and out of the cloud.
Also, there are potential issues with control of applications and services, as well as the ownership and security of your data.
Even if you don't need all the services and benefits of cloud computing, it still can make sense to take advantage of cloud technology as it is likely here to stay.
Remember, 25 years ago the Internet itself seemed even less important or likely for success than the cloud appears today.
If you haven't read the first part of this cloud computing series you can do so here.
Image Credit: Fotolia