Last week we featured Part One of our two-part series on what to look for when hiring a social media intern. We heard from two social media pros who shared some great advice as to what qualities they look for when hiring a social media intern.
Part Two of this series is written by guest blogger, Ashlyn Oswalt, Social Media Manager at Lino's Italian Restaurant.  To give a little background, we were contracted to redesign Lino's website and get their social platforms going. Lino's then hired Ashlyn as their social media intern. I worked with Ashlyn during the transition and helped with her training.
Ashlyn has done a terrific job growing Lino's online presence, which we featured in an earlier post.
In Part Two, Ashlyn discusses her experience. She offers insights from an intern's perspective as to what business owners should be looking for when hiring a social media intern.
About Ashlyn
Ashlyn began her career as a journalism major studying in her hometown of Chicago, IL.  After deciding to take her lessons outside of the classroom and into the real world, she began learning the ins and outs of pasta making at Lino's Italian Restaurant in Rochester, MI.  Coupled with the fact that her grandparents had owned a bakery, she married her love of writing and food together to create an "all things cuisine"  blog, Hungry, Mostly.
Working as the Social Media Manager for Lino's today, she plans to continue online marketing and writing about food.
---
What to Look for When Hiring a Social Media Intern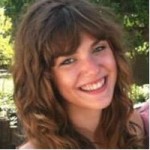 Ashlyn Oswalt, Lino's Italian Restaurant
Prior to becoming Lino's Restaurant community manager, my knowledge of social media for businesses was slim. I had a Facebook, Twitter, and Pinterest account, but they were all personal. I created both the Facebook and Twitter accounts for Lino's Restaurant, but had yet to do anything with them.
Michelle was able to breathe life into a new website as well as the existing accounts, added a Pinterest account, and then passed all of it onto me. After giving me a quick tutorial and some basic training, I was on my way. Today I manage all three, plus the website, and focus most of my attention on Lino's Facebook page.
When I was hired to take over Lino's social media campaign, Michelle was able to quickly boot me up on how I could make Lino's social media campaign successful. She sat me down in her office and went through my endless list of questions, either showing me how to do things herself or providing me with helpful links to websites. One-on-one training is helpful, but the most encouraging aspect was Michelle's and Lidia's (my manager) excitement for Lino's online presence.
During the transition, I didn't initially receive a copy of Lino's social media blueprint. Being new to business marketing, having a clear goal and way to accomplish that goal on their social media platforms would have created a quicker transition.
Without Lidia's encouragement and involvement, my social media efforts would have felt useless. Business owners must be ready and willing to explore the endless possibilities the internet has to offer.
If you are considering hiring a social media intern for your business, remember that adding an online presence won't immediately boost your sales. Social media adds an element of personality to your business, and when done right, it can help you draw in an untapped crowd.
1.  An Intern Should be Ambitious and a Self-Learner
When looking for a suitable intern,  find someone who will take the position seriously. Although you may be tempted to hire a young family member who is always tapping away on their laptop, you need to keep in mind that this is a professional position. You need someone who can convey the professional voice of your company. It is helpful for your intern to be ambitious and a self-learner.
The internet and social media are part of an ever-changing landscape. If your intern is not on top of the changes, it could mean your strategy will quickly become obsolete. Your intern also needs to be a go-getter, one who is willing to instantly create an account for the newest platform out there if it fits with your company's overall social media strategy.
2.  An Intern Should Have a Good Blend of Right and Left Brain
Your intern should be a good blend of right and left brain. Social media platforms like Facebook, Pinterest, and Vine are great creativity sources with lots of wiggle room for creating visually appealing posts and witty comments. However, your intern must also be an analyzer. This business is very cause and effect. You cannot just post something on Facebook and forget it. You have to be willing to see if the post was popular or not and why- and then come out with something better the next day.
3.  An Intern Doesn't Necessarily Need Professional Credentials
Finally, don't get hung up on professional credentials. Although it is important not to hire someone just because they are on social media, it is equally as important not to pass someone up just because they don't have a communications or marketing degree.
When placing an ad for an intern, it might be helpful to ask for links to the applicant's Pinterest or Twitter account. This can give you a great idea of the intern's voice and style.
It is also helpful if your intern has a background in coding or website design. These two skills make the job as a community or social media manager more flexible. Having an intern who can create a webpage from scratch or fix any website bugs will make your online presence that much stronger.
Final Thoughts…
If you aren't familiar with social media yourself, hiring an intern can seem a bit daunting. The reality is creating an online presence for your business can be a fun and creative way to stay connected to your customers. My biggest piece of advice isn't so much for the interns themselves, but for the business owners. Make sure that this is something you want, and not just because you feel like your business needs to "get with the times." Being involved online and showing your intern that you are just as excited as they are can be a recipe for success and boost your business's bottom line.
~ Ashlyn Oswalt, Social Media Manager, Lino's Italian Restaurant
---
Over to You!
So there you have it straight from someone who has been there. I learned a lot from Ashlyn's post and I hope you did, too!  For one thing, make sure your intern gets a copy of the social media blueprint right away. Talk to your intern about creating a content calendar, too.
I appreciate her taking time to share her thoughts with us.
So tell me ~ have you hired a social media intern? If so, I'd love for you to share any additional tips or advice in the comments below.