Many small businesses question the value of social media and how they will receive a return on their investment. While there is no silver bullet to guarantee engagement and growth on a given social platform, one constant from Aesop's fable, The Tortoise and the Hare, rings true:  "Slow but steady wins the race."
Today I wanted to look at a client who is slowly but surely making progress in their social media endeavors.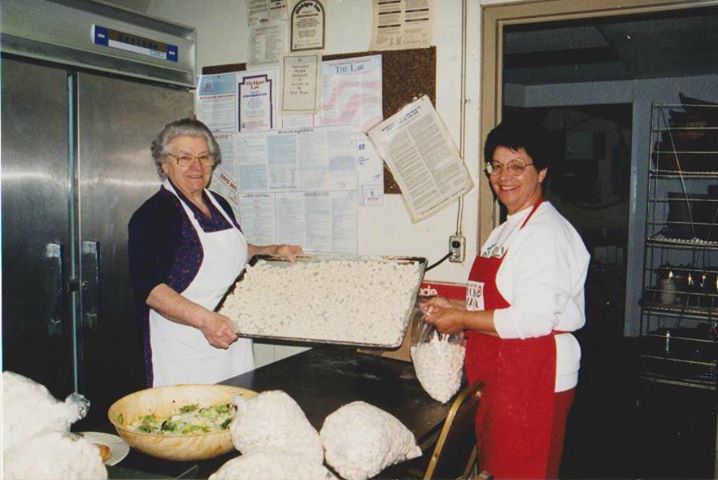 Lino's Italian Restaurant is known for its delicious, authentic Italian cooking.  Straight from Italy, owners Lino and Elvira Borraccio arrived in the United States in the late 1950′s and have been in the restaurant business for over 35 years.
But translating all of that culinary goodness into social media platforms was a bit of a challenge for them. Fast forward six months and you will find a growing, engaged Facebook community for Lino's.
What changed?
Mindset, for one thing.
They began to realize that consumers were turning to smartphones and the internet in place of the traditional Yellow Pages to search for eating establishments. And they knew they had to take advantage of new technologies to attract new patrons.
So they made the decision earlier this year to do just that.
And it began with these decisions:
Let's Ditch the Yellow Pages
How many of us even have the phone book anymore? Many of us throw it away as soon as it's delivered to our doorstep. Why? It's so much easier to search for a business online. And if you are advertising in the Yellow Pages, how many calls are you getting? How many leads? And how many actually convert to customers?
Lino's thought about these things and decided that the money they were paying out in Yellow Page advertising would be better spent updating their website and setting up their social platforms. So they cancelled their annual Yellow Page advertising.
And that led to their next decision:
Let's Redesign Our Website
Lino's old website had a lot of well-written content and all the information a patron would need including hours, catering services, menus, banquets, and more.
But the website needed to be updated to take advantage of newer technologies such as responsive design so that it could be easily viewed on a smartphone, tablet, or desktop computer.
And so the site was redesigned to do just that.
Now they offer coupons and specials on their new website, too!
Which led to their next decision:
Let's Grow Our Facebook Community
Lino's Facebook page was ok, but it needed a bit of sprucing up and optimizing. An updated cover photo was created and the restaurant logo placed in the profile picture. At this point their community was stalled at about 43 fans.
What happened next is what social media is all about.
Lino's Italian Restaurant invited their Facebook community into the kitchen.
They showcased Nonna Angela still rolling out ravioli in her nineties. The community loved it and they received dozens of likes. Facebook metrics revealed that hundreds of people saw the post, which drove their reach through the roof. And the community began to grow.
They posted pictures of Elvira and Angela as they prepared trays of lasagna (see above). That picture reached hundreds and received dozens of likes, too.
They posted pictures of Lino and Elvira's 40th wedding anniversary.
And so on and so forth.
Lino's outreach has been sincere, it's been fun, and people have loved it. Which brings me to my last point.
Do One Platform Well Before You Move On
When you are ready to get started in social media, do one platform and do it well. Grow your community organically. Why? Because people who care for your brand are the ones who will help your business grow. They are your brand influencers, and they will like, comment, and share your content.
Businesses that buy followers and fans for the sheer sake of have numbers are missing the whole point of social media.
Now that Lino's has tested and proved what resonates with their Facebook community, they are ready to move on.
Twitter and Pinterest platforms have been set up, and they are slowly starting to grow, too. Who knows where it will all lead?  But in the meantime, Lino's is systematically moving forward and, slowly but surely, building brand recognition online.
How about you? Are you doing one platform and doing it well? If so, I'd love to hear which platform and how you are growing your community!
Image: Courtesy of Lino's Restaurant