Updated 6/29/2015
Are you looking for ways to add an email signup form to WordPress?  It's simple to do and this post offers several alternatives to get you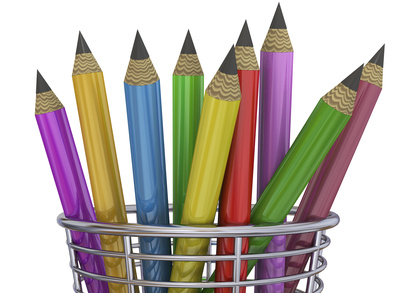 started.
How to Add an Email SignUp Form to WordPress
1. Add Contact Form 7
Contact Form 7 is a popular WordPress plugin that lets you add an email signup form to WordPress. You can use Contact Form 7 to easily collect a name and email address from your visitors.
The plugin has a simple-to-use quiz feature to help prevent unwanted spam. Just set up a math challenge that needs to be answered correctly before the form can be submitted. In this way, you can prevent bots and spammers from flooding your list.
Additionally, you can customize the form to collect whatever information you might need such as address, phone number, etc.
This is an easy way to build an email list if you don't have an email subscription service.  Many people mail merge their subscriber list with Microsoft Publisher or other desktop applications.
If you have a fairly small list, this is a cost-effective solution to sending out newsletters. However, you do have to manually add your subscribers to an excel list or database.
Learn more about Contact Form 7 and get step-by-step instructions.
2. Use an Email Subscription Service
For a truly robust email marketing solution, consider purchasing a permission-based email service. Once your account is set up, you can create a signup form and grab the link to place on your site.
AWeber, Constant Contact, and MailChimp will provide you with a link to their servers where your list resides. You can add this link to a widget area of your site or embed it within a post or page. In this way, you won't have to add a special plugin to capture new subscribers.
Email Subscription WordPress Plugin Integration
But if you want to use a plugin, some of these email subscription services have WordPress plugin integration. This includes Constant Contact, ReachMail, and MailChimp. Make sure the plugins are compatible with the most current version of WordPress.
When I had my AWeber account last year, their signup plugin had not been updated in a while so I chose not to use it. Instead I created a simple signup form on AWeber and embedded the link code they provided into my site. The AWeber blog post still points to the outdated plugin, so I suggest you adequately test that plugin before going live on your site. Or use the alternative method as I did.
3. Use a WordPress Subscription Plugin
I personally haven't used one of these types of plugins, but there are a few around for you to try. When evaluating plugins, make sure they have been tested with the most current release of WordPress and check out the reviews by other users.
You can experiment with WordPress plugins such as Easy Sign Up or  Magic Action Box.
Either of these plugins can help you add an email signup form to WordPress.
4. Use Gravity Forms
We recently started using the Gravity Forms plugin. While Gravity Forms is not a free solution, it's still worthwhile to consider purchasing a personal or business license (affiliate link).
Here's why. If you have to collect a lot of information, Gravity Forms allows you to create nice-looking forms quite easily. You can add sections, conditional logic, or page breaks, and show a progress bar as the user completes the form.
Gravity Forms stores each submitted form as an entry in the dashboard, so you'll never lose a form submission. Additionally, you can easily add a CAPTCHA widget or enable honeypot technology to help prevent spam.
What about styling your forms to match your branding and/or website? Styling Gravity Forms is fairly simple, too, as you can see in one of our recent tutorials.
Over to  You!
So you see it's simple to add an email signup form to WordPress using either a plugin or email subscription service.
What other ways have you added an email signup form to WordPress? Please share in the comments below!