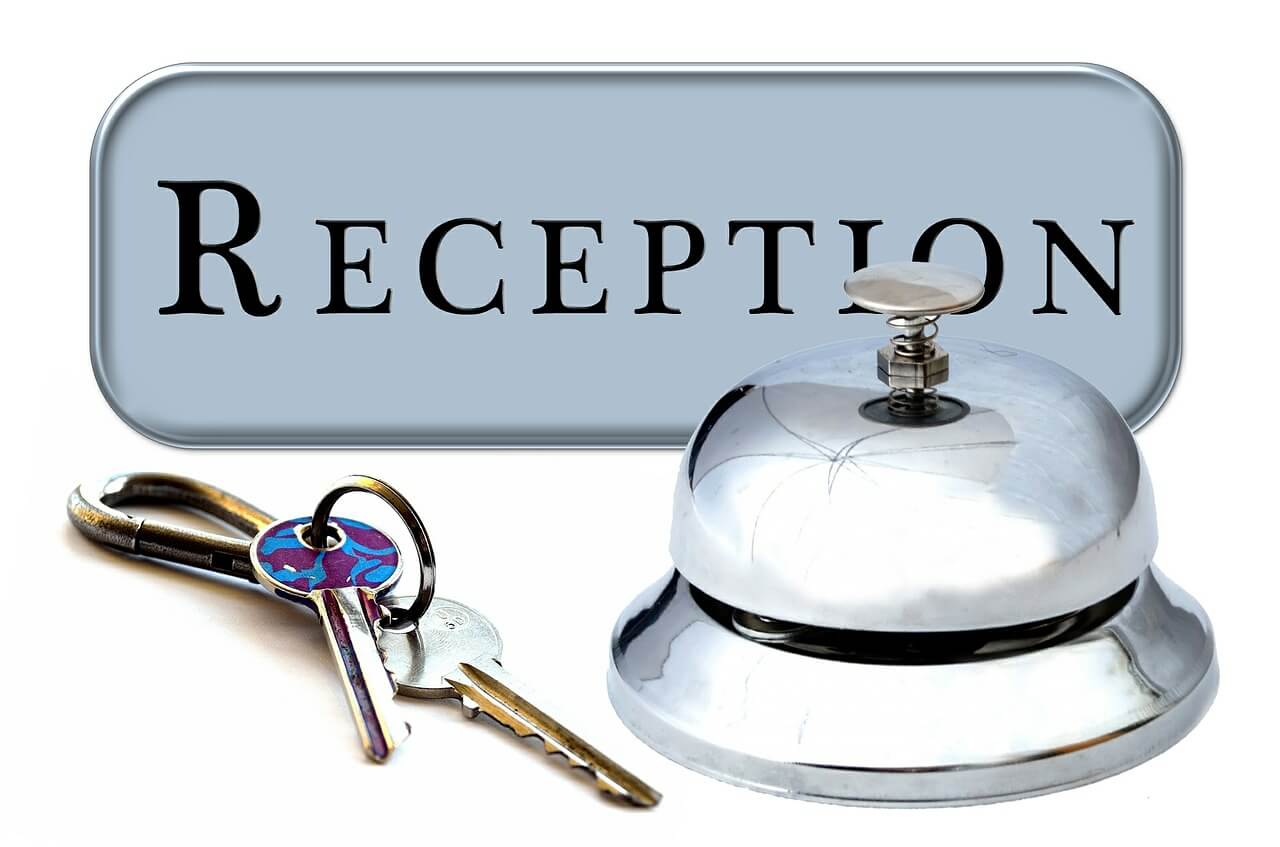 Updated: 2/1/2016
At one time you probably thought it would be a good idea to increase Facebook engagement by allowing your customers to check in when they visit your local business. By using check-ins you can reward loyal customers.  They, in turn, can leave a  one to five-star rating and post a comment on your Facebook page.
Having lots of check-ins is a vote of confidence for your business and friends of your customers will see when they check in to your establishment.
Check-ins are a great idea if you have a physical place of business, but if customers aren't using that feature, you  may want to delete it altogether.
You may have an online business or a business that doesn't get a lot of foot traffic. In that case you may decide to remove the check-in option from your Facebook page.
I realized that unless I checked into my own company every day or spent a lot of time promoting check-ins on my page, check-ins would remain very low for my place of business. Since so much of my business is conducted online, it really didn't even make sense to have Facebook check-ins enabled on my page. So I deleted them.
This post will show you how to delete Facebook page check-ins.
It's fun and it's cool to check-in to posh resorts or the latest clubs. But location-based check-in usage overall has been declining due to privacy and security issues that have surfaced. So here it is:
How to Delete Facebook Page Check-ins:
Log in as page administrator and follow steps below:
1. Click the About tab
2. Click Page Info
3. Hover over Address tab and click the Edit icon when it appears: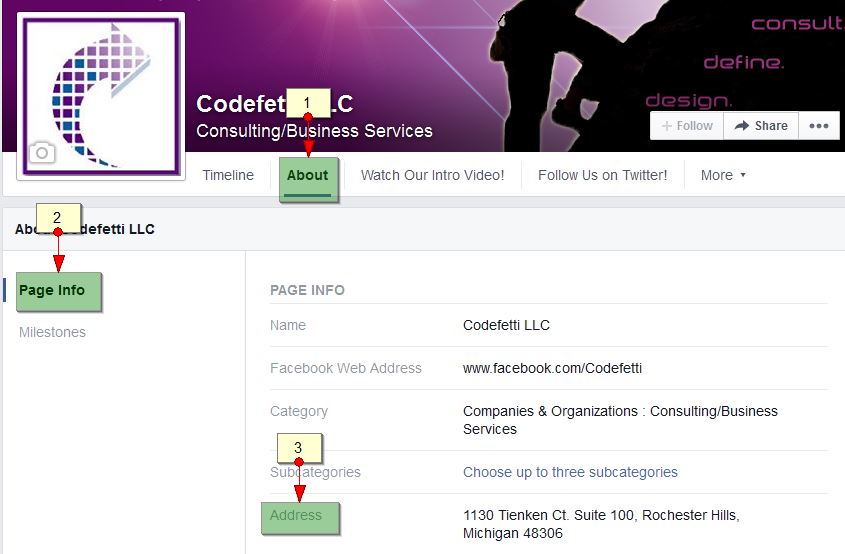 2.  Scroll down to address area and click the Edit button:

Now you are in edit page mode.
3. Scroll down make sure "Show Map" icon is unchecked. See highlighted option in the image below: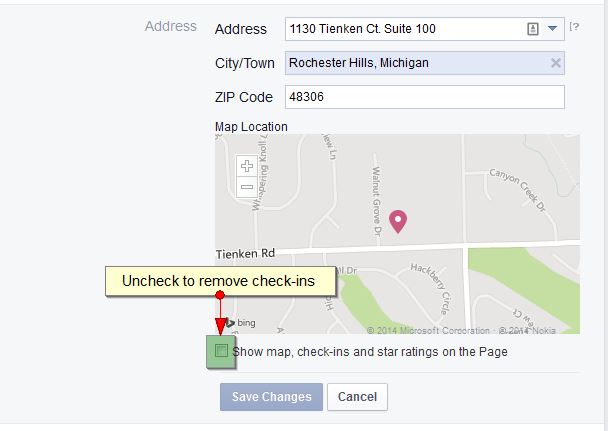 3. Save your changes.
Your map, check-ins, and ratings will no longer will no longer show up on your page.
Editor's note: This post was originally published in September 2012. It has been rewritten and updated for accuracy.
Image Credit: Pixabay