Please note that Facebook has changed check-in management significantly since this article was published in 2012.
Due to these changes, the information below no longer works or applies to deleting Facebook page check-ins.
This post will show you how to delete Facebook page check-ins.
Check-ins are a great idea if you have a physical place of business. But
if you don't have a physical place of business, customers aren't checking in so
you may want to delete check-ins altogether.
Currently, in order to delete Facebook check-ins, you will need to remove
your address and map from the ABOUT section on your Facebook page.
How to Delete Facebook Page Check-ins:
Note: Steps below are no longer applicable. If, at some future point, a solution is found, I will be sure to post here.
Log in to your page as page administrator and follow steps below:
1. Click the About tab
2. Click Edit Page Info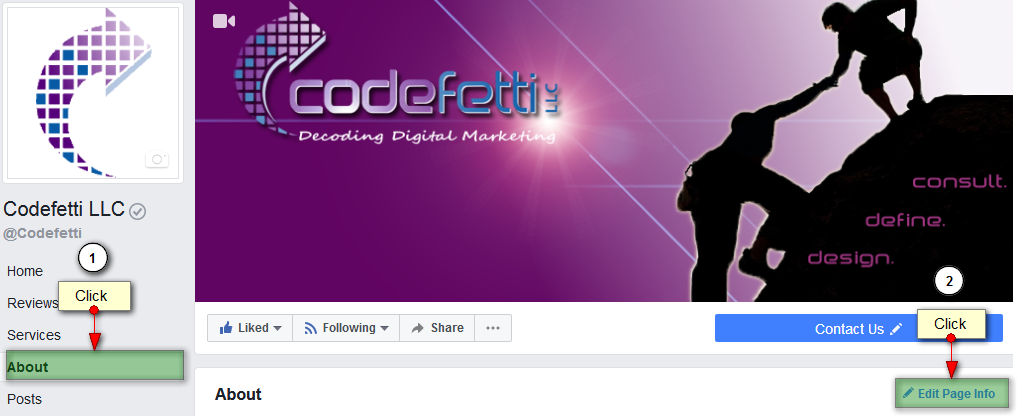 3.  Scroll down to address area and uncheck the button below the map to hide your address, map, and check-ins: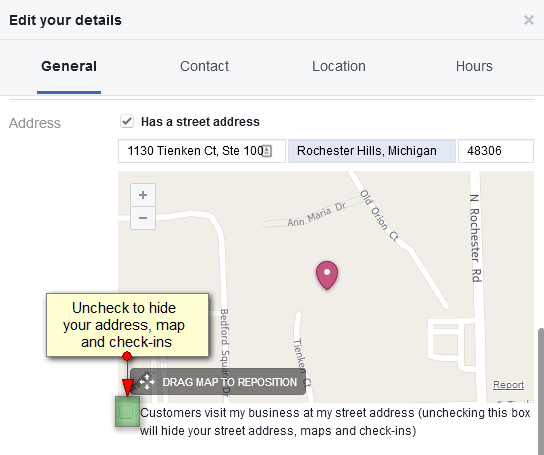 4. Save your changes.
Your map, check-ins, and street address will no longer show up on your page.
Editor's note: This post was originally published in September 2012. It has been rewritten and updated for accuracy.
Image Credit: Pixabay