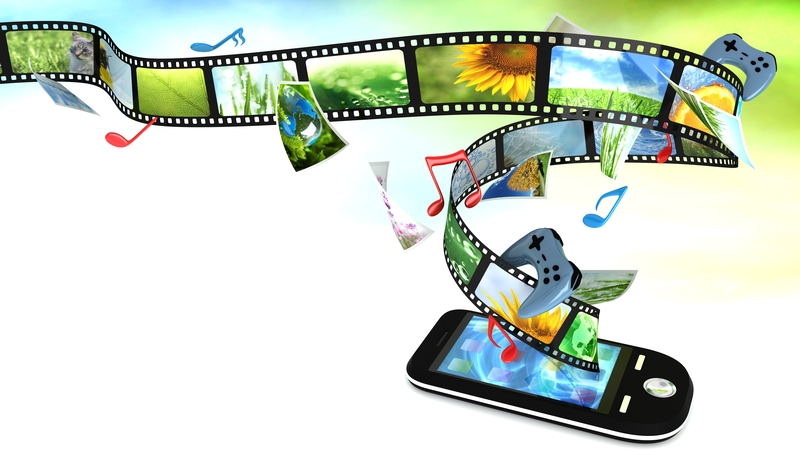 One of the reasons I started this blog was because I wanted to share tips and tricks that I've found helpful in my own business.
So when I set up my YouTube channel, I wanted to find a simple (and free!) way to capture my desktop for short How To videos that I could upload to YouTube. I wanted these videos to be viewable on smartphones, desktops, tablets, wherever.
I discovered CamStudio™ Recorder and so far it's worked really well for me. Now I can record a simple tutorial video and upload it to YouTube. Or I can embed it right here on my blog.
With CamStudio you can create a software or product demo, select the best video output format depending on your specific needs, or convert an AVI file into a SWF (Streaming Flash Video).
Updated 8/31/13: As with any other software download, make sure you download CamStudio™ from its official site.  Please be aware that there have been reports of malicious sites offering free downloads of the software. I have downloaded, installed, and run this software with no problems.
Read on to see how you can make a YouTube video with CamStudio.
 How to Make a YouTube Video with CamStudio
1. Download CamStudio™ Recorder and make sure you run a virus scan on it before you install it.
Updated: 1/16/2014 I also advise that you check the forum to make sure the download is safe. I have noted that the website and forum occasionally get hacked. These things are bound to happen on sites that offer free downloads. You can't be too careful and I always want to give you honest and up-to-date information.
Updated: 1/17/2014 Based on reports from colleagues, I am sorry to report that I can no longer recommend CamStudio free download. It seems that the official site gets hacked on a regular basis. I guess I was fortunate in that I was able to download a trojan-free version of CamStudio. 
If you still want to proceed despite my cautions, the following is a step-by-step procedure on how to use CamStudio once it's installed.
2. Make sure you have a working microphone and/or headphone plugged in before you begin recording. Otherwise you will receive an error that states: "A device ID has been used that is out of range for your system. Error in StartAudioRecording()."

Updated: 1/17/2014: Troubleshooting Tips
Still receiving the above error? Make sure you have the correct audio options selected. Follow these steps:
(a) Click on Options>Audio Options>Audio Options for Microphone
(b) Click on default input device drop-down and select your appropriate device
3. Next set the screen(s), window, or region area you wish to record. See drop down menu below.
If you have dual monitors, you can select All Screens to record both monitors or Select Screen to choose a specific monitor.
Optionally, you can specify a region or area of the screen you want to capture by clicking on Region>Fixed Region>Select: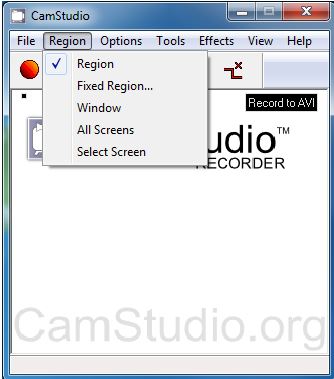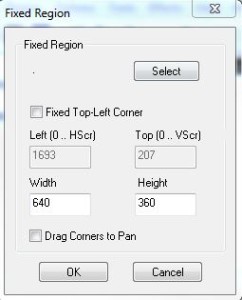 Note: Width=640 and Height=360 are optimum settings
The cursor will change to a selection tool that will allow you to draw a rectangle around the screen region you wish to capture. I had to play around with these screen options to see what worked best for my tutorials.
Once you have set the screen you will be recording, it's time to get started.
4. Launch CamStudio by pressing the red Record Button: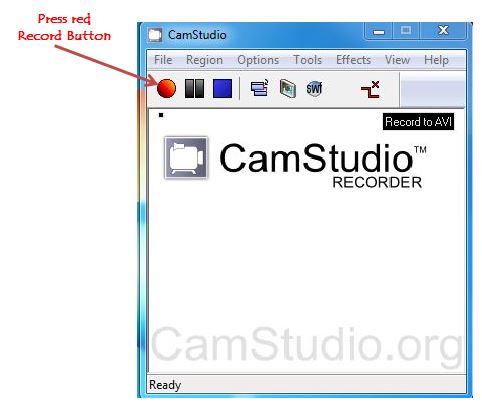 5. Begin recording your presentation. Remember to introduce yourself and speak clearly and slowly. As you move through recording your presentation, CamStudio will highlight screen clicks on your presentation with a yellow circle as shown in sample screenshot:
6. When you are done recording, press the blue square to end the recording: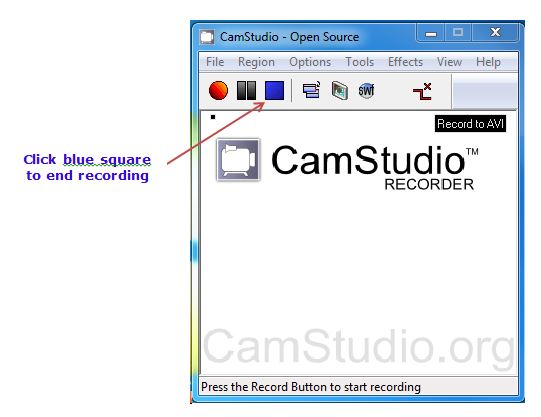 7.  Now give your file an SEO-friendly name in the Save As dialog box:

 8. You now have a video ready to be uploaded to YouTube.  You can get instructions here for uploading your video to YouTube.
In the meantime, let me know if you tried CamStudio and how you use it in your business. Or have you found an alternative that you think works better? Please share! I'd love to hear your thoughts in the comments below!