Mobile Website Case Study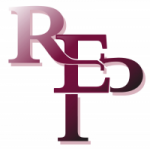 Ramie Phillips had an older website that had been working well for him. He really liked the website design and also receives substantial traffic and conversions in organic search. He certainly didn't want to risk losing any of that due to a website redesign.
However, Ramie eventually discovered a few limitations on his site that he was concerned with. The first was the use of Flash animation. The second was that his current website was not optimized for mobile users.
Our solution to this problem was two-fold:
We developed a mobile version of his site using WordPress to take advantage of responsive technology and a more updated design. Now mobile users were redirected to the mobile version of his site while desktop users would see the desktop view.
In 2018 we completely redesigned his site and created a responsive, non-WordPress site thus eliminating the need for a separate mobile site. However, the mobile site is still a part of our portfolio samples.
Though we specialize in WordPress website design, WordPress is not always the optimal choice for our client. In this case, Ramie wasn't interested in a content management system so we created a custom website design for him. You can visit the non-WordPress site here.