A Pinterest Style Website Case Study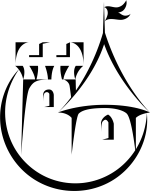 Linda Jones is a huge Disney fan and runs some of the top Pinterest accounts including her very own Great Walt Disney World Tips. We met a few years ago in a Facebook group and it's been an amazing journey to watch her Pinterest account grow to over 58,000 followers!
Pinterest is such a love of hers that she wanted to have a website that complemented the Pinterest look and feel. For those of you who have followed the journey, the website has been a work in process for awhile simply because of the demands on Linda's time. Also, Linda's primary focus has been managing key Pinterest accounts for other prominent bloggers. She has built an incredible community on Pinterest, which is no easy task.
Her website is slowly but surely taking shape as Linda knows that a website needs to be a central part of her online marketing strategy. Social media platforms can come and go, but your website is one online property that is yours and yours alone to keep.
Visit Live Site      Back to Portfolio