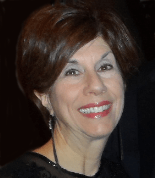 Small businesses face unique challenges because of limited resources including time to research technology trends. The rapidly changing technology landscape is overwhelming even for a seasoned consultant like me.
Admittedly, there are days when I wonder how I will ever know it all. And then I have to remind myself that I probably never will. Yet I am 100% committed to knowing as much as I can and learning each and every day. That means continual technical training at a local college or self-directed online courses. I have made this commitment because that's how much I love technology and that's what it takes when you've made a career of it!
I've also made this commitment because I enjoy problem solving and I'd like to help you. So I'm glad you've taken a moment to stop by and see what we're all about. If you are a business owner who is feeling overwhelmed by all the technology choices you face each day, we are here to help!
Small Business Challenges
Successful small businesses are successful because they remain focused on their primary mission, product or service. But often that means marketing and other administrative areas don't get adequate attention.
You've no doubt heard about Facebook, Twitter, blogs and newsletters. How can they help you? You may or may not have a website. You may still be manually updating client files. You might want to know what options are available to you.
That's why I've started this blog. My goal is to help educate our readers, to keep the current trends fresh and in the forefront, and to answer questions that you might have. I learn something new everyday. And when I do, you can be sure I'll share that knowledge with you, too ~ right here.
Questions or Comments?
Feel free to contact us with your questions or comments!