Thinking of hiring a social media intern? Once you have your company's social media strategy in place, hiring and training a social media intern might be a next logical step.
Hiring and qualifying an intern to manage your social media might seem a bit daunting to you. But hiring the right intern can be a win-win situation: your intern gets on-the-job training, and some of your time can be freed up as they become more proficient.
Social media certifications, online courses, and college classes are fairly new.  To be effective, social media training must evolve as quickly as the platforms that change. So your intern may or may not have formal training.
This is the first of a two-part series where we examine what to look for when hiring a social media intern.
In Part 1, I put the question out to a few of my colleagues who are social media pros to get their advice.
In Part 2, we'll hear from a young lady who started out as a social media intern for a local restaurant. She now is their social media Community Manager and responsible for Facebook, Twitter, Pinterest, and the WordPress website.
What to Look for When Hiring a Social Media Intern – the Pros Weigh In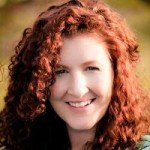 Alisa Meredith, Scalable Social Media
"What I've learned is that you need someone who has demonstrated an ability to have natural, easy communication online. Someone with excellent writing and grammar (nothing worse than spotting an error in a client update!) and someone who can think beyond the obvious. Creativity is an absolute must! 
As for training, it's always going to be important to provide them with a marketing strategy. Depending on what their duties will be, you could, after discussing the client, their buyer personas and goals, ask them to provide a week's worth of proposed updates for each social platform. Then go over them together, giving them pointers on how to improve.
I would also ask them for at while that, when they see a comment on an update to chat with me about it right away so we could decide together how best to respond."
---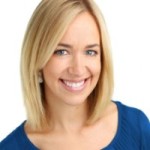 Heather Myklegard, HM Social Media Strategy
"The first thing I look for is how they conduct themselves on their personal profile. If I don't agree with their personal posts and images then I don't even consider hiring them. I have found that the quiet ones who seem introverted or shy are great online!
I have had wonderful experiences with both my girls. They have had very little social media training but catch on quickly. I always give them backgrounds on the clients and make sure they know exactly the type of "voice" we are going for. I also have them sign on to webinars with people like Mari Smith and Amy Porterfield. Communication is key. I try and touch base with them at least once a week and I follow their posts closely on the clients pages to make sure the messages are on target.
We also create content calendars together so I know what they are posting ahead of time. And like Alisa said, creativity is a must!"
---
I couldn't agree more with Alisa's and Heather's advice! Excellent communication skills and creativity are a must for any social media intern. And notice that they don't just turn over a client's social media strategy. Rather, they teach, guide, and monitor their interns each step of the way to ensure high-quality, focused social media posts and updates.
So to  add my two cents, it's important that your social media intern is a team player, too!
I so appreciate Alisa and Heather taking time to give us their thoughts! Thank you both!
What if Your Client Hires the Social Media Intern?
In many cases, your client may be the one to hire their social media intern. It might be a person on staff, or someone else they know well to whom they feel comfortable turning over their social media efforts. That's fine, but just make sure the intern gets the proper guidance and support they need during the transition. Also, make sure they know what the social media strategy is!
What about you? What qualities do you look for when hiring a social media intern? We'd love to hear in the comments below!