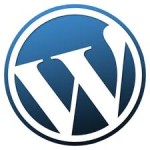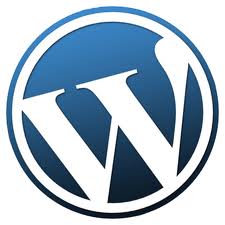 Updated: 2/4/2014
On December 12 the much-anticipated WordPress 3.8 was released.
WordPress 3.8 release highlights include a dashboard makeover as well as a few changes to the core functionality of WordPress.
If you have not upgraded to version 3.7, you might want to just skip that step and directly upgrade to version 3.8. By now this release has been out long enough to give WordPress developers a chance to address any bugs or issues that surface.
Generally, it's a good rule of thumb to wait one week before upgrading to a new release.
1. Plugin Integration
Several popular plugins were integrated into the WordPress core. These core changes are responsible for:
==> Customized color schemes in the dashboard
==> Dashboard layout changes
==> A simplified widget area
==> Themes area updated which allows keyboard navigation via arrow keys
2. Responsive Dashboard
One of the nicest changes is that the dashboard is now responsive. This is great news for people on the go who need to keep their WordPress sites up to date. Every now and then I've had to work in the dashboard on my smartphone, which has been cumbersome and time-consuming.
3. PHP and Javascript Coding Changes
Additionally, changes are being made to the PHP and JavaScript Coding Standards for those of you who work with the WordPress core.
4. No Turning Back – Yet!
So once you upgrade you can't revert back to the old dashboard. However, I've heard that several plug-ins are in the works to solve this issue. Just be sure to back up your site in case you need to restore it!
5. Possible Issues with Thesis
Several WordPress groups have reported issues with Thesis 2.1 and WordPress 3.8. I am not using Thesis, but I did some poking around and discovered that there is an error in WordPress 3.8 code which should be fixed with version 3.8.1. A Thesis user did report he upgraded to 2.1.6 and tested under WordPress 3.8 and was satisfied with results.
If anyone has other information to share about Thesis, please leave a comment!
Step-by-Step Upgrade Procedure
1. Backup your site including the database and all files prior to upgrading to 3.8.
2. Deactivate your caching plug-in: W3 Total Cache, Quick Cache, or Super Cache.
3. Delete the cache.
4. Update any third-party plugins.
5. Update your theme framework.
6. Update WordPress.
7. Reactivate your caching plugin.
8. Test your site; take a quick tour and make sure everything works okay.
If you don't have automatic updates enabled on your WordPress site, make sure to upgrade to WordPress 3.8.1 Maintenance Release.
Have you upgraded yet? If so, what do you think of WordPress Release 3.8?