Do you want to be able to manage your own website?
 A WordPress Website is Your Solution

Do you want to be responsible for your own updates and content?
Then consider going with a WordPress website. WordPress is a content management system and is the platform of choice for over 60 million blogs and websites worldwide! We recently redesigned our website in WordPress in order to combine our blog with our website.
Ideally, your blog and your website should be one and the same. Many brands start out with a website and decide to add a blog later. It can be difficult to add a blog to an existing website depending on the technology and structure of a website. So often a second website will be set up for the blog. This can hurt your SEO (search engine optimization) and page rank for two reasons:
1. Your traffic is being split between two domains.
2. People who only visit a single blog post miss out on the opportunity to explore your website. This results in a "bounce", which affects your SEO.
If a visitor doesn't follow a link to your website, you might miss out on a sales opportunity. So it makes good business sense to start out with the ability to have both a blog and a website if that is part of your business goals.
WordPress powers blogs and websites for some of the biggest brands including Fortune 500 companies such as the Wall Street Journal and Pepsi Cola.
As a WordPress user, you don't need to know programming or any special coding. That's the beauty of choosing WordPress for your website platform. There are lots of free themes available, or you can purchase a premium theme for under $100. Your WordPress website can be customized with your graphics and branding to make it beautiful and distinctive.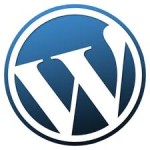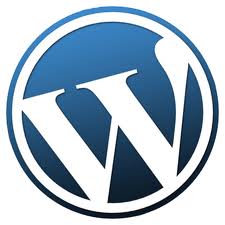 Plus WordPress is great for SEO (search engine optimization).
A WordPress Website at a Glance
Use any of the free themes available, including responsive web design themes.
Customize the theme to fit your brand.
Choose from hundreds of widgets to further customize your site such as adding PayPal or integration your social media platforms.
Make changes from any computer, no matter where you are.
Use a smart phone or iPad to write and publish posts and updates.
Have control over when your site is updated.
Tap into the power of SEO plugins to ensure that your page is optimized just right for search engines.
Before you hire someone to help you with your WordPress website, make sure you ask them 3 very important questions.
We can help you with WordPress setup and customization and training.