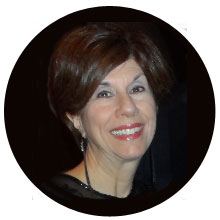 Hi and thanks for stopping by!
I'm Michelle Phillips, owner of Codefetti, and I'm passionate about helping you with your website and online marketing goals.
I specialize in WordPress web design for business owners just like you.
So let's get started on that website you've been wishing for!
A little about me ….
With a Webmaster Certificate and a Bachelors Degree in Computer Information Systems, my entire career has been devoted to staying current with technology trends.
I enjoy training and mentoring clients and colleagues alike. To that end I have worked as a technical trainer at Walsh College and as an adjunct programming instructor at Oakland Community College.
This breadth of knowledge and experience enables me to offer extensive consultations and solid advice to help you wherever you are in your website planning.
Get the Website You've Always Wanted
My primary goal is to help you achieve the website you've always envisioned. And that's a website that represents your business and your brand just the way you need it to.
I've helped a lot of small business owners over the years and I'd love to help you too!
The Expertise You Need
I also oversee a small team of dedicated WordPress experts who are ready, willing, and able to help.
And we are available each business day to support you with WordPress security, performance, backups, theme customization, and more.
As author of the Codefetti blog, I combine my love of technology with my love of writing to create tutorials and articles that help site owners.
Guaranteed Customer Satisfaction
Codefetti was founded in Rochester Hills, Michigan in 2010.
One of our core values here is complete customer satisfaction. You will receive personal one-on-one service and a 100% satisfaction guarantee.
Contact Me!
Please feel free to contact me with any questions or concerns you may have!
I'm always happy to help!