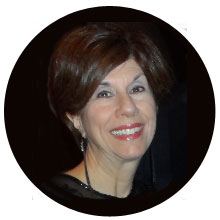 ---
Hi! I'm Michelle Phillips, owner of Codefetti.

I appreciate you stopping by and am here to help however I can!

Let's get started on the website you've been wishing for!
I specialize in WordPress web design and support and offer consultation and training to business owners just like you.
I also oversee a small team of dedicated WordPress experts.
We are ready, willing, and able to answer your toughest questions.
And we are available each business day to help you with WordPress security, performance, backups, theme customization, and support.
Staying Ahead of the Curve!
I stay on top of the latest technology trends by taking the training necessary to help me be the best webmaster I can be.
That includes Gutenberg training so I can be up-to-speed with the new WordPress block editor.
This way I can offer the training and support that my DIY site owners need.
2019 Camtasia Certification
Customers ask about video all the time and I knew it was important to learn as much as I could about video editing.
And since video has become such an important piece of content marketing, this year I decided to go through the Camtasia Certification program.
That training has enabled me to produce high-quality training and how-to videos for WordPress users.
And the certification has enabled me to give sound advice to clients who are adding video content to their online marketing strategy.
Recommendations and Resources
If you are looking for help in choosing backup or forms plugins, hosting, or training, please visit my recommendations page.
I only recommend products that I trust and use myself.
Contact Me!
Please feel free to contact me with any questions or concerns you may have!
I'm always happy to help!