Personal Website and Resume Case Study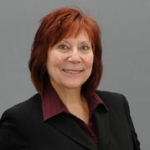 Sheila came to us with a request for a portfolio resume that would highlight her writing accomplishments. We worked with her to set up an online resume in WordPress that showcased her writing and editing expertise.
The website can also be thought of as a personal brand website. The site portrays Sheila as an expert content creator across platforms for both nonprofit and corporate audiences and as an experienced writer for publications.
Since the site is built in WordPress, she is able to easily update it each month with current freelance articles and reviews.