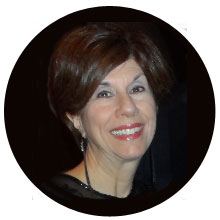 Hello and thanks for clicking the link on Codefetti's Twitter profile!
My name is Michelle Phillips, the voice behind the @Codefetti Twitter account and the owner and founder of Codefetti, LLC, located in Rochester Hills, Michigan.
Twitter is one of my favorite social media platforms.
The wealth of information that flows through the Twittersphere is priceless.
My tweet topics include WordPress, blogging, article writing, content marketing, and social media, to name a few.
I've met some great folks on Twitter, and really enjoy the connections.
I carefully review the profile of each person or business that has followed us and will follow those who:
– share my niche
– entertain me
– inspire me
– educate me
– help me live a healthier life!
Since you arrived here by clicking our Twitter profile URL, I'd love for you to follow us on Twitter if you haven't done so already.
As the author of the Codefetti blog, I invite you to read a few of my favorite posts that you might find helpful:
Building a WordPress Website: How to Avoid Common Pitfalls
Optimize WordPress: 13 Actionable Tips to Improve Performance
Why Secure WordPress Site Setup is a Must-Have Skill for Designers
And if you're looking for a great WordPress theme for your next redesign, check out our Astra Theme series.
Continual Education is a Must!
I strive to stay on top of all of the latest technology trends by taking the courses necessary to help me be the best webmaster I can be.
That includes Gutenberg training so I can be up-to-speed with the new WordPress block editor.
This way I can offer the training and support that my DIY site owners need.
Recommendations and Resources
If you are looking for help in choosing backup or forms plugins, hosting, or training, please visit my recommendations page.
I only recommend products that I trust and use myself.
Connect with Me!
I look forward to connecting with you on my other social media sites, too! Please stop by and connect on Facebook, LinkedIn, or YouTube.
As always, please fee free to contact me with questions or concerns!
Thanks again for visiting our site!