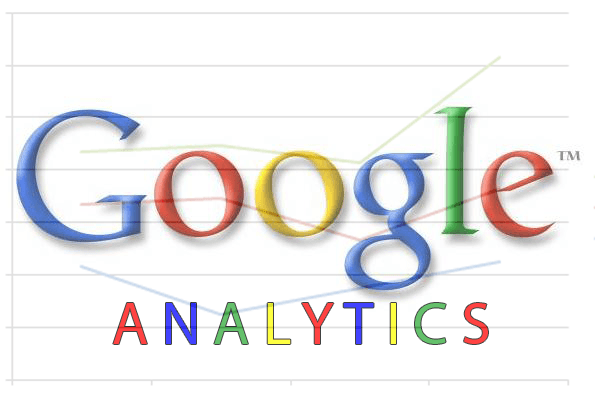 Google Analytics is an important tool that can help you or any website owner monitor visitor traffic. It gives you a snapshot of your audience including their location, how they found your website, who they are, and what devices they use (such as desktop or mobile).
Sometimes website owners don't realize that they are inflating their traffic counts because they are including their own visits in the counts. This blog post will show you how to exclude internal traffic from Google Analytics so that your visitor counts are accurate.
With Google Analytics, you can monitor visitors in real time and see what web page they are viewing.  You can track their locations,  the keywords and sites that referred them, and you can even see conversions as they happen.
Monitoring visitors in real time can be helpful when you are getting ready to roll out a website update. If you notice a lot of traffic at a certain time of day, you may choose to hold off on rolling out that update until there is less activity.
How to Exclude Internal Traffic from Google Analytics
Once you have embedded the Google Analytics code into your website, you will need to create filters to exclude any internal IP addresses that could inflate your visitor count.
When I started to use Google Analytics in depth, at some level I realized that my website direct traffic was inflated due to the frequency of visits I made to my own website. Think about it. Anytime you visit your website to make updates or publish a new blog post, your visit counts toward overall direct traffic count.
One of the metrics I monitor closely is visitor behavior; that is, what is the breakdown between new and returning visitors to my website?  Next, I look at demographics such as city and country. When I saw all the direct traffic coming from my locale,  I realized that my website visits were skewing Google Analytics!  Now what?
My research led me to a free e-book by Ana Hoffman entitled "Mommy, Where Does Traffic Come From?"  published by Traffic Generation Café.  I was reminded that Google Analytics tracks any and all visits to your site including your employees, virtual assistants, or the outsourcers you hire to help you.
Thanks to the clear instructions in Ana's e-book, the fix is quite simple.  In Google Analytics, you need to create a filter with a list of IP addresses that should be excluded from your traffic counts. Here's how.
How to Exclude an IP Address in Google Analytics
Determine the IP addresses of all those who work on your site including web designers, virtual assistants, and any other outsourcers. You can look up an IP Address at: http://whatismyipaddress.com.
Next log into your Google Analytics dashboard, click the Admin tab, and select the website property that needs the filter as shown below: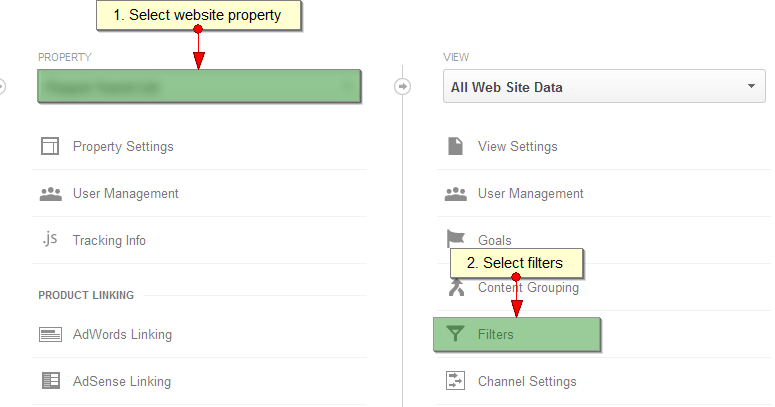 Click the +New Filter button:


Follow the steps in the screenshot below: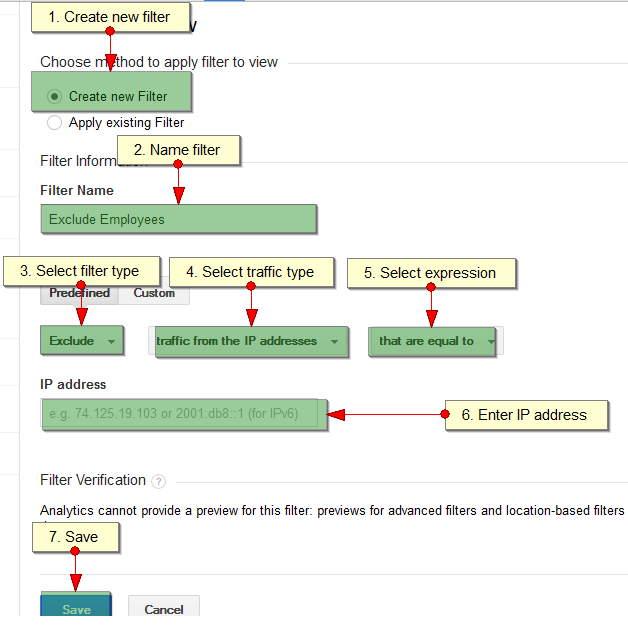 That's all there is to it!
Your direct traffic counts will most likely drop once the filter is applied. But from then on you will be correctly tracking your direct traffic.
There are a few other issues of which you need to be aware and they are explained below.
Dynamic IP vs. Static IP
A new client contacted me with concern over the fact that his IP address kept changing. We had set up a filter in his Google Analytics but each day his IP changed. Depending on your Internet Service Provider (ISP), you might notice that your IP address changes, too. This is because your ISP is using Dynamic IP addressing, which means you will be assigned a different IP every time your log on to your computer.
A Static IP, on the other hand, never changes. So if you have a need to know exactly what your IP address is, you will need to have a Static IP. The pros and cons of each if beyond the scope of this post, but you can learn more here.
In this case, we had to set a conditional filter that excluded IP addresses that began with certain numbers. The first two parts of the IP remained constant, so those were the numbers we had to match in our filter.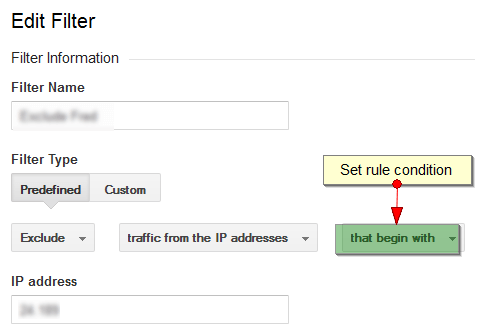 Once done, we had effectively filtered his IP from direct traffic counts.
Changing Your WordPress Theme
Most WordPress themes provide a place for Google Analytics tracking code right within the theme options. However, when you change your theme, most of the time you will lose this code. That means that you will no longer be tracking your visitor counts. So it's super important to remember to grab that tracking code and place it into your new theme.
Over to You!
So by now you should understand the importance of properly setting up filters in your Google Analytics to exclude internal traffic. And hopefully, you'll remember to include your tracking code if and when you change your WordPress theme.
Any other Google Analytics tips you care to share? We'd love to hear them!
Editor's note: This post was originally published in June 2013. It has been rewritten and updated for accuracy.