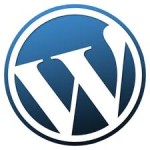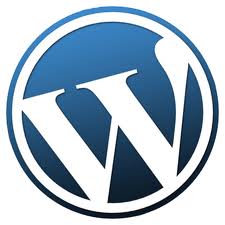 Updated: 7/6/2015
You've probably visited a blog or website only to find a page that says "Sorry! Under Construction." It's a great practice to put your website into maintenance mode before you actually work on it.
Sometimes you need to make a quick fix to the layout without restoring from a backup. But you really don't want the public to visit your site while it's in a state of flux. This is when you need to put your blog into WordPress maintenance mode.
It might be tempting to skip this step, but visitors can easily become confused if your website appears to be broken or changes are occurring as they are trying to read your content. So that's why it's important to put your WordPress site into maintenance mode before you make any changes ~ no matter how small they might seem. Otherwise, you will lose credibility and what's worse, you might lose visitors!
In this post I'll show you several plugins that let you put your WordPress blog into maintenance mode quickly and easily.
Backup your website. But make sure you disable your caching plugin before backing up your website. This is really important because you might have trouble if you need to restore your site.
WP Maintenance Mode Plugin
Update 7/6/2015: This plugin has not been updated for the current release of WordPress so I recommend the Coming Soon Plugin by SeedProd.

I've had success with the WP Maintenance Mode plugin.  But make sure you deactivate your caching plugin before you activate this plugin. Otherwise you may end up in situation where you can't deactivate the plugin or uninstall it when you are through using it.
1. From the dashboard, go to Plugins>Add New:
2. Enter the plugin name " WP Maintenance Mode" and click "Search Plugins"
3. Install the plugin.
4. Activate the plugin.
5. Click WP Maintenance Mode Settings and then activate maintenance mode by setting Plugin Activate to "True."
6. Click the UPDATE button.
Now your website is in maintenance mode. Any non-admin visitor will see a page that says "MAINTENANCE MODE." And you can also create a custom message for your visitors.
You have the option to set a maintenance mode countdown date or hours and your site will be kept in maintenance mode for that duration.
You can also specify a style sheet to create a customized landing page for your visitors.
Coming Soon & Maintenance Mode Plugin
Another simple-to-use plugin is SeedProd's Coming Soon & Maintenance Mode Plugin.
Follow the above procedure to add a new plugin. Then in the plugin's setting tab, you simply change the status to enable Coming Soon Mode or Maintenance Mode.
The plugin has a design setting that lets you change background color or image and specify whether or not that background is responsive. You can also customize text, link, and headline colors. Upload your logo or enter a customized message to your visitors.
Make sure you reactivate your caching plugin when you are done with maintenance mode.
Below are a few other maintenance plugins that look good and have been tested with the current WordPress version:
2. Coming Soon and Maintenance Mode
So you see it's not all that difficult or time-consuming to put your site into WordPress maintenance mode.
What other methods or plug-ins do you use to put your site into maintenance mode?