It's east to set up Pinterest article rich pins with Yoast.
Article rich pins add extra details to your pin, which makes it easier for pinners to find and save articles that are important to them.
Types of Pinterest Rich Pins
Currently there are four types of Pinterest rich pins: app, product, recipe and article.
This blog post will focus on article rich pins which display a headline, author and description.
Setting Up Rich Pins
The first thing you need to do is to add metadata to your site content.
And that is super easy to do with the Yoast SEO Plugin.
Next you need to apply for rich pins at the Pinterest website. And I'll walk you through that in a bit.
For now, let's see how easy it is to set up Yoast SEO so that your blog content has the metatdata Pinterest requires.
Set Up Pinterest Article Rich Pins with Yoast SEO Plugin
First, install Yoast SEO plugin.
1. Log into your dashboard.
2. Click on Plugins > Add New.
3. Search for Yoast SEO and install it.
Once you have Yoast SEO plugin installed, setting up article rich pins is a snap.
1. Log into your dashboard.
2. Click on SEO > Social.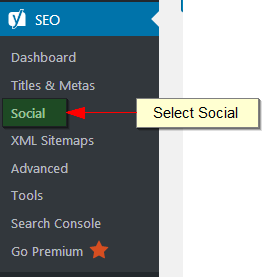 3. Click on the Facebook tab.


4. Make sure "Add Open Graph meta data" is enabled: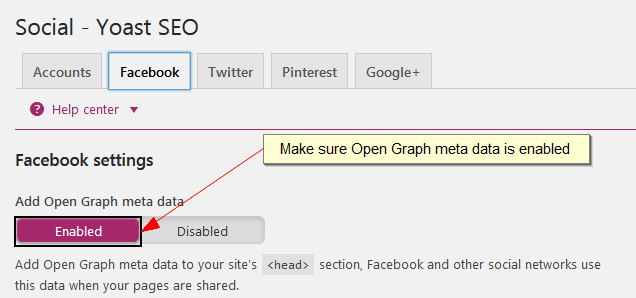 That's all you have to do for your blog.
Verify Your Rich Pins with Pinterest
Next, you have to validate your rich pins to get them on Pinterest.
Simply visit this link and type in the URL of a recent blog post as shown in the screen below: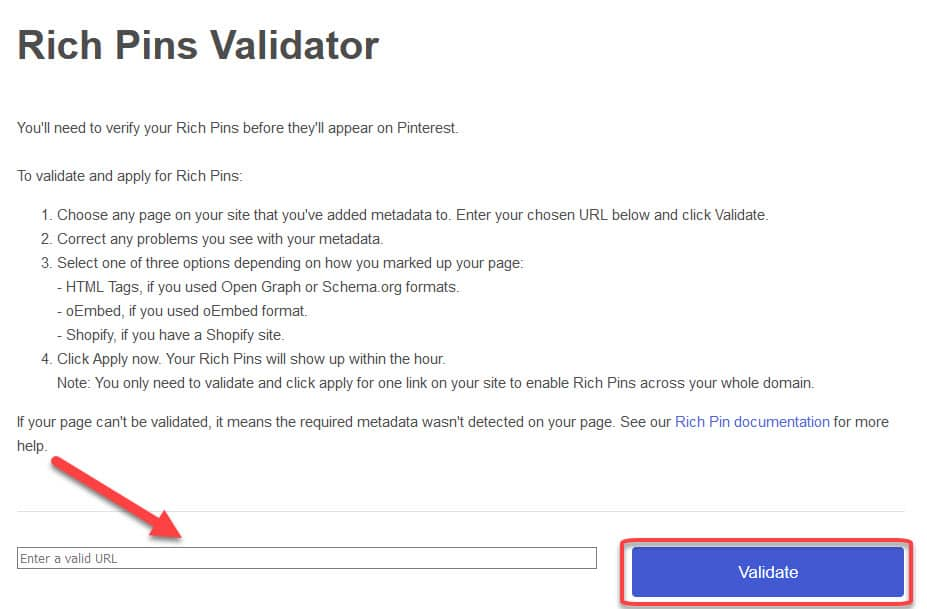 Then click validate and wait for your approval from Pinterest.
You only need to go through the validate process one time in order to have Rich Pins enables on your entire website.
Here is what an article-rich pin looks like: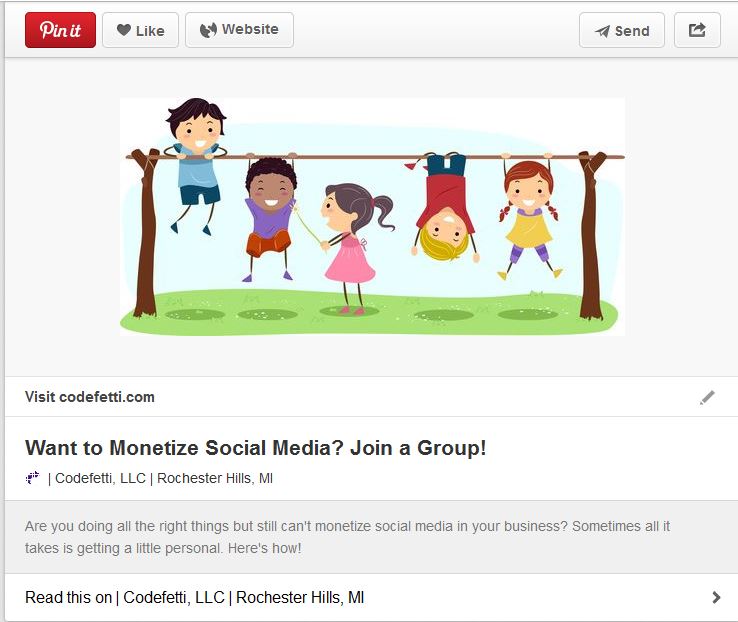 Notice the author details, post meta description, and the bold heading text. These are the items that make up a "rich pin."
Do you use rich pins for your business? If so, which types and have they helped you reach more followers?