Updated 2/16/2015

While this post shows how to add a clickable number to a WordPress menu, you might be interested in a new plugin that's recently launched.
Click 'N Tap can turn text into links that someone can click to initiate a telephone call, send an SMS message, make a Skype call, or start a FaceTime session. You can also add a tappable link in your WordPress menu with this plugin. You can learn more about it here.
Otherwise, read on!
Recently someone left a great question on an earlier post where we talked about creating a WordPress click to call link.
The visitor wondered how to add a clickable phone number to a WordPress menu. It's pretty straightforward, so I thought I'd share the answer here. Please note these instructions pertain to creating a clickable phone number for a mobile site. You will need to apply a css class to format the link as text for desktop.
How to Add a Clickable Phone Number to WordPress Menu
1.  Log into your dashboard.
2.  Click on Appearance > Menus: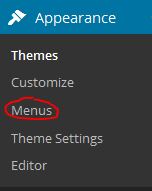 3. Click on Edit Menus > Links: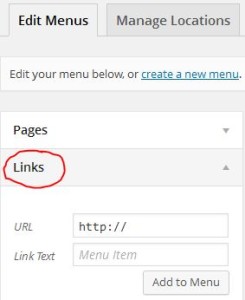 4. Add URL using the tel:  protocol then click Add to Menu: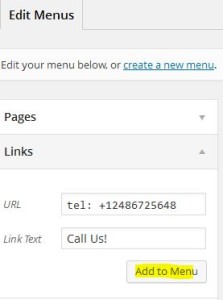 You now have added a clickable phone number to your WordPress menu:
So you see it's simple to add a clickable phone number to a WordPress menu. And it's important to do so because your mobile visitors should be able to quickly and easily navigate your WordPress site.
A recent study by widely-respected Search Engine Watch supports that having a click-to-call phone number increases a brand's click-through rates. In fact, the study shows that 70% of mobile searches use this feature.
Businesses that do not have a click-to-call website feature will most likely frustrate mobile users, which will then compel these visitors to find another brand.