After many years of designing WordPress websites, it's time to write an Astra vs Genesis theme review.
And because I've worked with dozens of WordPress themes over the years, I've been able to narrow my toolbox down to the two best themes on the market: Astra and Genesis.
Chances are you landed here because you are undecided which one of them to choose for your next WordPress website.
And that's why this Astra vs Genesis theme review can help with your decision.
But to be completely honest, comparing Astra with Genesis is like comparing apples to oranges.
I am not kidding ~ they are that different!
And it makes all the difference in the world whether you plan to do it yourself or hire a web design pro to help.
DIY or Hire a Pro?
Whether you hire someone or do it yourself, you'll want to build your site with a stable and well-performing WordPress theme.
That's why I can confidently recommend either Astra or Genesis for your next web design project.
But you'll want to do your own research to see which theme will be best suited for you.
Learn Gutenberg
Before we even get into the discussion of these two themes, I strongly encourage you to take time to learn Gutenberg if you haven't already done so.
It's the new block editor that is part of the WordPress core framework.
And it's way more easy to use than the Classic Editor many of us have worked with for years.
If you hire a designer, make sure she knows Gutenberg, too!
Choose a Gutenberg-Friendly Theme
And be sure to choose a Gutenberg-friendly, well-supported theme like Genesis or Astra.
Both of these themes keep up with constant WordPress and PHP changes.
And there is a large community of developers, designers and support available to help with them.
Astra vs Genesis Theme Review
While both are excellent frameworks for your new site, each has their pros and cons.
In this post I will also discuss the products Genesis Pro and Astra Pro.
Genesis Pro is available as an add-on for all Genesis WP Engine plans.
Astra Pro is a premium plugin that extends the features of the free Astra theme.
So please don't confuse them with the "pros" and "cons" I discuss next.
Genesis Pros
I've built many Genesis sites over the years.
And what I love about Genesis is that it is SOLID.
The framework has been around since 2010 so the code is mature and well-documented.
And because of that:
So Genesis is a serious consideration for anyone looking for a fast and well-coded WordPress theme.
Genesis Cons
Until Genesis Pro is put through its paces and becomes widely adopted, be aware that Genesis today has a steeper learning curve than Astra.
Tasks that are easy to do in Astra are difficult for beginners in Genesis and typically require extra coding.
For example:
So by now I'm sure you can see Genesis is geared more toward designers and developers.
And if you are neither, you will have to search the internet for various code snippets to do things like create a sticky header.
Then risk breaking your site if you make a mistake adding that code snippet.
Genesis Pro AddOn – Cautiously Optimistic
It remains to be seen how Genesis Pro will fare once it's mainstream.
My initial guess is that Genesis Pro will make learning easier and site building more intuitive.
So I definitely look forward to testing Genesis Pro later this year.
And then we'll have to see how Genesis does with speed and performance.
But my experience has been that Astra is faster-loading if not just as fast as Genesis.
But don't just take my word for it.
You'll want to check out the head-to-head speed tests between Astra, Divi and Genesis in this post on BlogAid.
Astra Pros
Astra with Gutenberg is really great to work with.
You'll likely find that Astra is way more intuitive than Genesis.
And it comes bundled with a library of Gutenberg starter sites that get you up and running quickly without any sort of coding.
Now it's not necessary to choose a starter site when you switch to Astra.
If you know Gutenberg, you won't even need to import a starter site.
All you need to do is install Astra free theme and create a child theme.
From there you'll be able to build out your home page using the Gutenberg block editor.
I'm confident you'll find that the interface is slick and well thought out.
And it's so easy to style.
Astra Pro Plugin
That said, I highly recommend and use Astra Pro plugin on every Astra site I build.
The combination of the customizer and Astra Pro is quite robust and gives you the following features:
Take a look at my in-depth post on getting started with the Astra Pro Plugin for detailed examples and demos.
Two Short Demos on Customizing Astra
Since a picture is worth a thousand words, I created a few short animations that show you how easy it is to customize your Astra site.
Demo 1: Customize Astra Blog Archive Layout
How about changing your blog archive layout?
I'm talking about layout format, post structure, meta data, colors, titles and more.
Easy!
Take a look: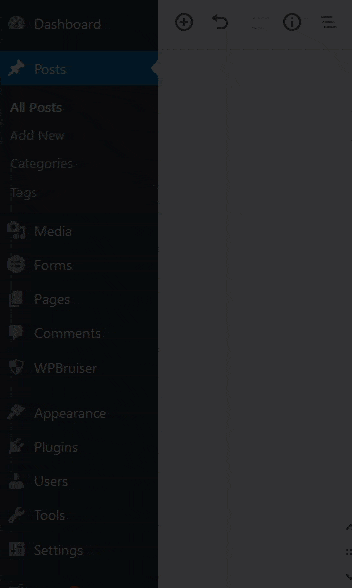 For an in-depth look at customizing your Astra blog archive post see this post.
Demo 2: Arrange Astra Blog Metadata
Look how you can easily show, hide or rearrange your post metadata: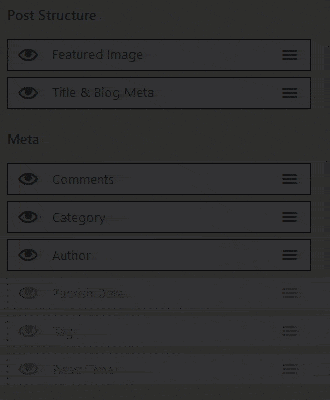 These examples are just a few of the many simple ways you can customize your Astra website.
Astra Cons
Of course no theme is perfect.
In order for this Astra vs Genesis review to be complete, I'll share some of the struggles I've had with using Astra.
Astra was introduced in 2017 therefore its code is still evolving.
And I faithfully use the free Ultimate AddOns for Gutenberg (UAG) plugin and premium Astra Pro plugin on every site I build.
Ultimate AddOns for Gutenberg provides a nice library of blocks that extends the basic Gutenberg blocks.
But this combination has led to a few issues that have been challenging at times.
For example:
In our industry, we refer to working with emerging technologies as the "bleeding edge."
And it definitely feels like that sometimes.
Some of my clients who have been early adapters have found this to be true as well.
But the fact is that Astra support is extremely responsive and will work hard until they fix the issue and the client is satisfied.
That's why there are frequent theme and plugin updates.
A Clear Winner
But all things considered, choosing Astra is a solid choice for a newbie or seasoned web pro alike.
To that end, I've put the Astra theme through its paces.
And far as I'm concerned it's a clear winner as an ideal theme for a DIY website owner.
That's because I believe and have always said that a business owner shouldn't have to struggle to get a website done.
Your focus should be on doing what you do best ~ running your business.
Not stressing to get your website done.
Avoid Beginner Design Mistakes
We all are beginners with WordPress at one time or another.
And there is so much out there that is can be confusing to know where to start with your own theme design.
Whether you choose Astra or Genesis, be sure to watch my live chat with MaAnna of Blogaid where we discuss common design mistakes that beginners make.
In that chat we also cover the pros and cons between Astra and Genesis.
Astra Design Tips
We had so much information to cover that we decided to do another chat to discuss getting started with Astra and Gutenberg.
In that chat you'll learn practical steps to get you started with your Astra website design using the Gutenberg block editor.
Free Astra Training Resources
So, if by now you're convinced that Astra is for you, I've developed some free Astra training resources to help you get started.
That includes:
Astra Articles
Astra Video Tutorials
And if you are brand new to all of this, please check out our Astra Roadmap and get help with your website planning.
As always, I'm happy to answer your questions in the comments below!
Related Posts